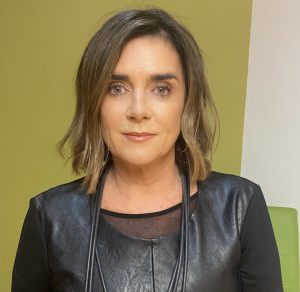 Barbara
salon owner/ stylist & wig specialist
Barbara began her hairdressing career in Ireland over 40 years ago (hard to believe yes we know!) and when qualified she moved to Australia where she developed her skills,  gaining vast experience in business along the way.. When she returned to Ireland in 1993 she established her award winning salons-Bankz Hair Group, here in the heart of Portlaoise.
Barbara is a certified wig technician and highly trained in the art of wig cutting and styling.  She is the friendly face you will meet at The Wig Rooms at Bankz, part of her multi award winning salon. She specializes in wigs and hair pieces for people with hair loss due to chemotherapy, radiotherapy, alopecia, trichotillomania and thinning hair.
The Wig Rooms at Bankz provides a private room with an appointment system in place to ensure you receive a thorough consultation with Barbara in a private setting.
Ashleigh
salon manager
Ashleigh has 15 years management experience working with some top companies such as Adidas, Guess, Tommy Hilfiger and Brown Thomas.  During her time in retail she worked as a district manager for some top brands, travelling across Europe and the UK.  She has a passion for all things hair & beauty.  She has completed numerous recognised training courses in customer service, business management and human resources.  This friendly lady will help you with any query in a polite, and professional manner, and is always here to meet you with a warm smile!
Sinead
senior stylist
19 Years experience. Specialising in cutting, colouring & up-styles. Completed numerous highly recognised Schwarzkopf, Joico, Alphapharf training courses. Loves the opportunity to apply her experience, education, and love of the profession to give each client an enjoyable salon experience.
Ciara
senior stylist
16 year experience. Ciara has gained tremendous experience and now thrives on corrective colouring, updo's and the challenge of something new. A qualified teacher and well know in the industry. She stays current with both hair and fashion trends to give her clients the most cutting-edge styles.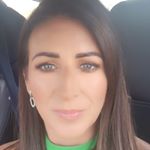 Julie
beauty therapist
15 years experience. Cibtac and Cidesco trained. Passionate about all things skin related with a vast knowledge of products and problematic skin. Experience working with brands such as Dermalogica, Pevonia, Repechage, Guinot, Juilette Armand. A dedicated hair removal specialist experienced in ipl & waxing.
Michelle
beauty therapist
.
Lauren
beauty therapist
.
Talitha
beauty therapist
Talitha has a passion for all things beauty.  She has many qualifications under her belt – Cibtac, Cisdesco & Itec to name a few.   We call her "magic hands" her in salon, so be sure to try a back massage with her to know what we are talking about!
Mary
senior stylist
Olwyn
Senior stylist
Olwyn joined our team in 2020 and has quickly made waves in Bankz!  She has built a reputable clientele with her hair colouring especially blondes and balayage.  Successfully passed her colour masters with Joico.
Her drive and passion for the industry reflects in her immaculate work.  A previous blonde herself who has joined the dark side and become brunette, Olwyn understands the technique and care needed to achieve the brightest blondes and the dreamiest rich colours.
You are in safe hands with the colour specialist!
Jennifer
senior stylist
Jennifer has over 30 years experience in all aspects of hairdressing including barbering.  She has a masters in Alfaparf colour and honours in the world federation  & the British federation of hairdressing .  She was winner of the on men's head 2 toe barbering competition in 2006…  Jennifer has been hairdressing in the busy city of Kilkenny for last 26 years & now is settled back in her hometown of  Portlaoise … Welcoming all clients- new & past
.
Graham
senior stylist
Award winning senior stylist Graham,
With over 21 years experience in all aspects of hairdressing and having previously worked in a top class Dublin salon this award winning stylist is very popular! Book in with him Tuesday, Thurs, Fri or Saturday.
.
Katarzyna (Kate)
Senior stylist
Kate has a serious passion for colour!  Fancy a change? love something vibrant? a bit  different? then this colour specialist is your girl!  She is skilled in all areas of colouring-balayage, highlighting, barbering, cutting.  Prepare to be blown away with her skill & technique!
Sharon
Senior stylist/ Bridal Specialist
With 20 years experience in all aspects of ladies hairdressing, specialising in upstyling and bridal hair.
Sharon loves to work closely with her client to give them the best colour and cut and styling services.
Upstyling and bridal Hair are a passion having worked with a multitude of brides over the course of her career to achieve their dream hair for them and their bridal party.
Amy
Senior stylist
Stylist with a joico colour specialist degree under her belt.  Has a flair for colouring especially blonde techniques!  From highlighting to getting the perfect balayage blend you are in great hands.  She is constantly updating her skills with continuous training in all aspects of hairdressing.   She has competed on the IHF Irish Star Team and updates her skills through continuous education- attending advanced training with many of today's top beauty industry trendsetters.
Amy loves keeping with trends and offering a unique service for all clients.  Check out her my work on social media platforms such as Instagram and tiktok under username @hair_by_Amz
Allie
Apprentice stylist
Allie is one of the youngest of our group and joined Bankz in 2021.  And wow has she made an impact!  She has a huge interest in all aspects of hairdressing and a natural flair! This shining star is going to be a very talented stylist-One to watch!  You can find Allie whizzing around the salon most days, always eager to learn and progress. You can book Allie for blowdrys, colours and soon highlights! watch this space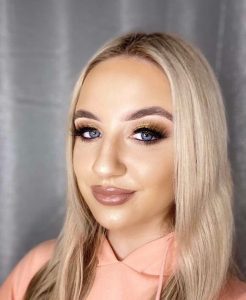 Leah
Apprentice stylist
Leah joined the Bankz training Academy in 2021 and is absolutely thriving in her education here.  She is an upcoming super star stylist and will always great you with bubbly smile !  You can book in with Leah for your colour, blowdries and soon highlights!  This eager trainee is hands on and always happy to take your booking