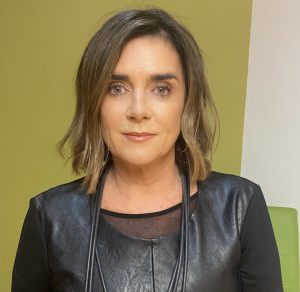 Hi Barbara here, I have over 30 years experience in the hairdressing industry. I began my career in Ireland and gained vast knowledge and skills in hairdressing during my years in Australia.
I am a certified wig technician and highly trained in the art of wig cutting and styling.
The Wig Rooms at Bankz is part of a multi award winning salon. We specialize in wigs and hair pieces for people with hair loss due to chemotherapy, radiotherapy, alopecia, trichotillomania and thinning hair.
We stock an extensive range of wigs and beautiful headwear from top brands such as Ellen Wille- Pure Power, Pure Europe, Modixx, Hair Power, Hair Society. This includes human and synthetic hair pieces. We have a large range of turbans and aftercare products. The Wig Rooms at Bankz provides a private room with an appointment system in place to ensure you receive a thorough consultation in a private setting.
Contact us for a private consultation appointment or to view our range of wigs and products.
The Wig Rooms at Bankz
Bankz are approved vendors with the HSE which means medical card holders may be entitled to a HSE wig grant if they have a hair loss condition or are currently undergoing treatment for cancer.
IN ORDER TO APPLY TO THE HSE:
You will need a valid medical card.
A signed letter from your doctor or consultant ( on their official letterhead) outlining you are experiencing hair loss for medical reasons and therefore require a wig.
When you have these documents, either bring into Bankz National Wig Clinic or email 

[email protected]

and we then apply to the HSE on your behalf.
PRIVATE HEALTH INSURANCE – ALLOWANCES FOR WIGS
If you have a hair condition, depending on your policy you can claim for the cost of your wig through your private health insurance.
Please phone your private health insurer for details to see if you are covered.
Laya – full cost covered for one wig
VHI – no excess on wigs from next policy renewal date.
Irish Life Health – 50% cover, no excess